Usowan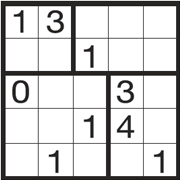 Sample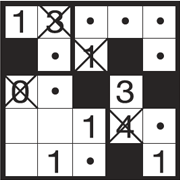 Progressing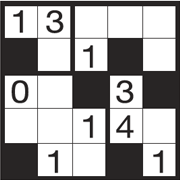 Solution
Rules
Fill in (colored) cells with the following rules.
Cells containing numbers cannot be colored.
The number shows how many colored cells are next to a cell, vertically and horizontally. However, in each rectangle bordered by bold lines, there is one (and only one) wrong number (showing a wrong colored cell number).
Colored cells cannot connect horizontally or vertically. White cells must not be separated by colored cells.
List of puzzles