Makaro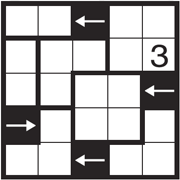 Sample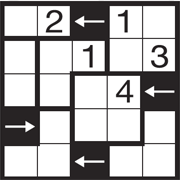 Progressing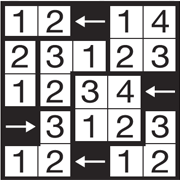 Solution
Rules
Fill in all empty cells with numbers under the following rules. The areas, enclosed by bold lines are called "Rooms".
Each Room contains all the numbers up to the number of cells, starting from 1.
In the black cells with arrows, the biggest number among the (up to) four cells around (over, under, left, right) the cell with the arrow (black) is in the cell the arrow points at.
A number can not be next to the same number in another room.
List of puzzles