Double Choco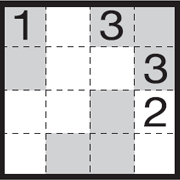 Sample
Progressing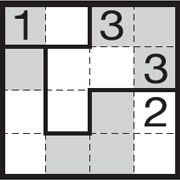 Progressing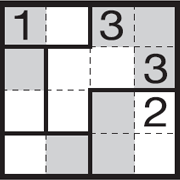 Solution
Rules
Divide the grid into blocks by drawing solid lines over the dotted lines.
A block must contain a pair of areas of white cells and gray cells having the same form (size and shape). One area may be a rotated or mirror image of the other.
A number indicates the number of cells of that color in the block; the number corresponds to half the number of cells of the block. A block can contain any number of cells with the number.
List of puzzles