Ripple Effect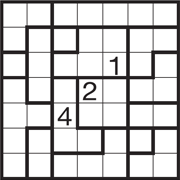 Sample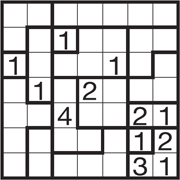 Progressing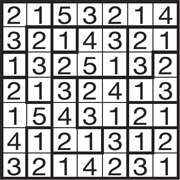 Solution
Rules
The areas divided by bold lines are called "Rooms". Fill in all empty cells with numbers under the following rules.
Each Room contains consecutive numbers starting from 1.
If a number is duplicated in a row or a column, the space between the duplicated numbers must be equal to or larger than the value of the number.
List of puzzles