Slitherlink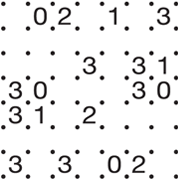 Sample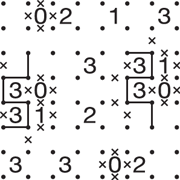 Progressing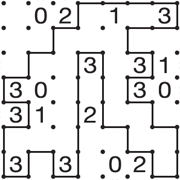 Solution
Rules
Connect adjacent dots with vertical or horizontal lines to make a single loop.
The numbers indicate how many lines surround it, while empty cells may be surrounded by any number of lines.
The loop never crosses itself and never branches off.
Features
Nikoli is proud of this original puzzle, Slitherlink.
Its greatest feature is countless theorems. Experience the feeling of getting much skilled when you find new theorem.
There is amazing world of Slitherlink you never tire of, made with simple rules and four numbers 0, 1, 2 and 3.
Our fans call it Sli-Lin in Japan. Please enjoy.

List of puzzles