Tentai Show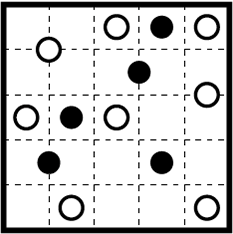 Sample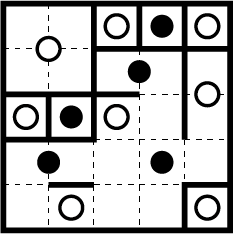 Progressing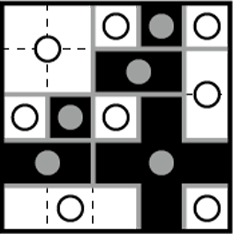 Solution
Rules
Draw bold lines on the dotted lines to divide the board into blocks. Each block has one white or one black circle (a "star").
The blocks are (two fold rotational) symmetrical with the star in the point of symmetry.
Filling in the blocks with the black stars gives the outline of an object (a picture).
Features
This is a Nikoli original puzzle. The name "Tentai Show" has the double meaning of two fold rotational symmetry and astronomical show. In Japanese "Ten" means dot, "tai-Show" means symmetry, and "Tentai" things astronomical.
List of puzzles